The image of Daruma, the contemplative Bodhidharma stuck in my head; I just had to let it out, so I made this "vector ink painting" The kanji inscription reads: "tenka taihei" (the world is at peace).
... Yes, I know that I suppose to study for the test...
~~~~~~~
Образ Дарумы, созерцательного такого Бодхидхармочки застрял у меня в голове, пришлось выпустить его оттуда - вот такая "векторная тушь" получилась. Надпись: "тенка таихей" (типа, "мир пребывающий в спокойствии").
...Да знаю я, что по-уму должна к экзамену готовится....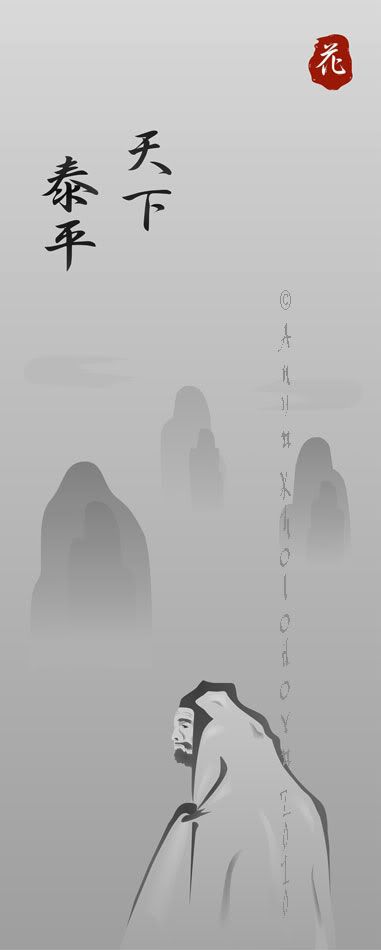 ( CLOSE-UP )