Apr. 19th, 2012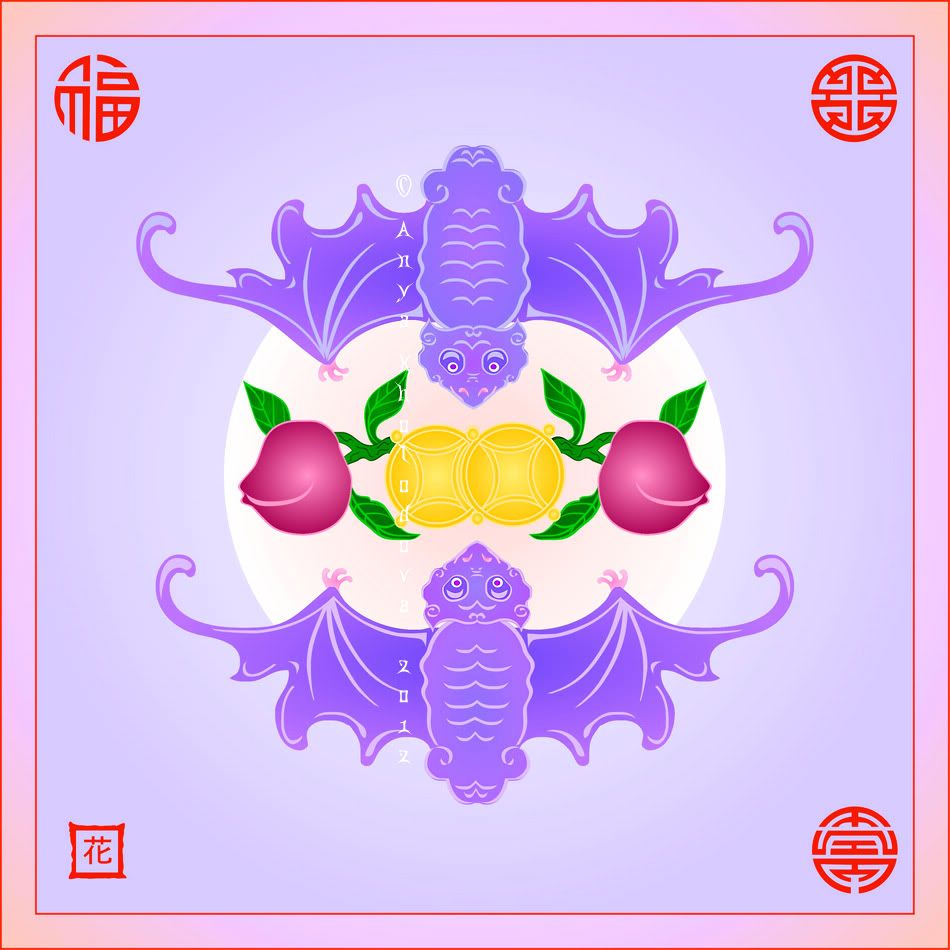 Chinese Lucky Bats and other good wishes.
Chinese words for "bat" and for "good luck" sound similar, so bats are symbolizing good luck. Peach is the symbol of longevity, and there are golden coins for prosperity. The round ornamental medallions in the conners are stylized characters Fu (good luck), Lu (good fortune), and Shou (long life).
~~~~~~~~
Китайские летучие мышки и прочие счастливые пожелания. В китайском слова "летучая мышь" и "удача" звучат одинаково, поэтому летучие мышки являются символами удачливости. Персик символизирует долгую жизнь, а золотые монеты, соответственно, процветание в финансовом плане. Три круглых орнамента по углам - это стилизованные ханзи Фу(удача, везение), Лу (процветание) и Шоу (долголетие).